Water Tester (Methyl Orange)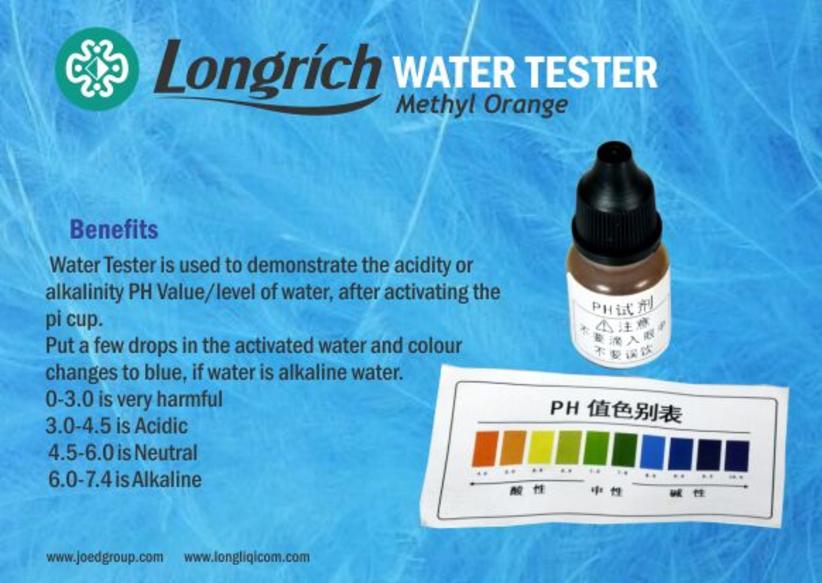 The water tester also called methyl orange is used in practical to show the acidity or alkalinity pH value/level of water, after activating the alkaline cup the water tester is used to show its pH value, this gives us the idea on the effect and benefit of the alkaline cup and also to know whether the alkaline cup is properly activated or not.
Joed Group
Joed Dynamic Synergy Limited is a multi-faceted services company that has built and established itself as a high class organization driven by integrity, consistent performance, and quality-assured services.
Office Hours
Monday – Friday : 8:30-18:00
Saturday: 8:30-14:00
Sunday: Closed
We can also be reach on mobile, chat or via our website.